FLITE TEST COMMUNITY ASSOCIATION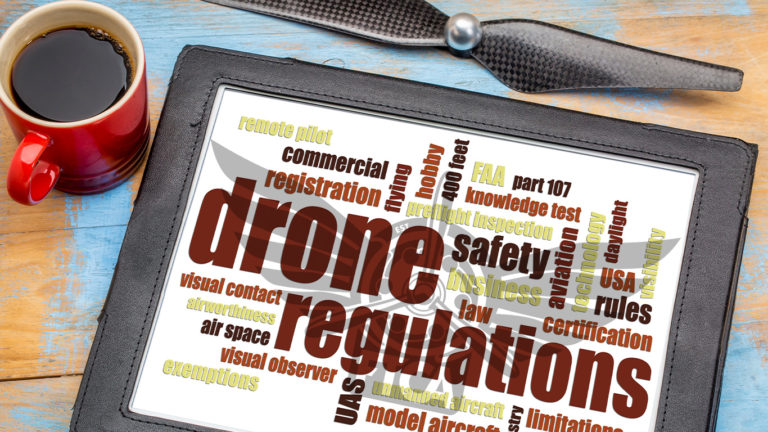 This is the greatest and most busy time of year for us and our community. Events are happening, and things are flying and crashing. So be sure to get out there and enjoy the skies together. For being so awesome, enjoy the FREE PLANS of the new Flyer and Nutball v.2 below.
There is little to report on at this time. We are still working with the other Community-Based Organizations requesting Congress to include in the FAA Reauthorization Act of 2023 that the FAA raises the lower bound of the Recreational sUAS registration requirement from 250 grams to 1 kilogram. Our efforts are being met with acceptance from the staffers and representatives we have talked with thus far, so keep sending those emails to your congressional representatives.
We hope to see you all very soon at one of the events!
Your help is still needed…no matter what anyone else tells you!
Recently, the AMA sent out a letter encouraging their members to refrain from sending letters to their congressional representatives in support of the campaign the FPV Freedom Coalition and FTCA have created.
This is what the AMA said in a memo to their members:
As you might be aware, there has recently been a push from other Community-Based Organizations to contact Congress regarding raising the UAS registration and Remote ID weight threshold from .55 pounds to 1 kg, or 2.2 pounds. At this time, we are not asking members to engage Congress concerning this issue. That does not mean AMA does not support raising the Remote ID threshold to 1kg, but AMA's advocacy strategy focuses on multiple changes in the upcoming FAA Reauthorization that will positively impact all aspects of the hobby. -Chad Budreau (email correspondence)
We at the FTCA along with the FPV Freedom Coalition believe it is your right to send as many memos to Congress as you deem appropriate. We also feel there is no dilution in messages our Congressional Representatives receive multiple memos from CBO members. We believe our community can make the best choices for themselves individually, and we just want to invite as many people as possible around a common goal for the protection and growth of the hobby.
The AMA has implied in their memo they are working on something larger than the 250 gram to 1 kilogram lower bound. When it is made public what they are working on, we will evaluate it and openly provide our analysis and appropriate support.
We believe every CBO should strive for the relationships we have developed throughout the industry as well. Our close relationship with the FPV Freedom Coalition clearly represents the value and effectiveness those relationships can produce. We have also been working with STEM+C to advocate even further for the hobby. We greatly appreciate everyone's support and the continued actions that we need to take. We at the FTCA value your efforts and believe that your voice matters. Keep fighting for the hobby alongside us!
FTCA Update 3.15.23
Just a quick update for you! We have been working with the other FAA recognized Community Based Organizations in order to request that Congress includes in the FAA Reauthorization Act of 2023 that the FAA raise the lower bound of the Recreational sUAS registration requirement from 250 grams to 1 kilogram. This may not seem like a big ask, but if we are successful, we will greatly impact the over reaching regulations that the FAA will be enacting on us in September.
So, what does this mean for you; and, how can you help? Great questions!
First, the current Recreational Registration requirement spans 250 grams to 55 pounds. This span encompasses most all of the aircraft that we love to fly. Our request would raise the lower bound (250g) so hobbyist aircraft may continue to be flown in back yards, school grounds, church grounds and parks. We all love going to our favorite flying spots and gazing into the sky at our aircraft, melting away the stresses of the week, this change to the lower bound limit would help us guard the hobby we love from the upcoming compliance regulations of Remote ID. If we get this to pass, we will be able to enjoy most of the aircraft that we do today.
Currently, the 250-gram limit will restrict children and adults from flying small aircraft close to their homes or the majority of their flying sites without RID. This will negatively impact our hobby and also the participation in aviation-specific STEM programs. We do not want to see the hobby that we all love so much, be throttled down by those in Washington that don't know the difference between a Nutball and a Warthog.
(If you are not aware, the regulation for Remote ID is directly tied to the registration of sUAS with the FAA. This request is intended to provide an exception to remote identification below 1 kilogram, since today this exception exists for sUAS below 250 grams.)
Your participation!
We need your help! We need you to write your congressional representations and share your desire that they support our efforts. You can write your own email, or you can simply copy and paste the one that we and FPVFC wrote for you. Follow the link provided below, and the instructions provided on the website, to successfully join in the fight for our flying liberties! https://fpvfc.org/congressional-outreach
Thank you for your continued support! Help us grow the hobby for the future!
FLITE TEST COMMUNITY ASSOCIATION
DISCOUNTS & PERKS
FTCA Store
FTCA STORE
$6 off downloadable plans
Use code:
ACplans4free
The FT Slow Stick S250 is inspired by the classic early electric flier, GWS Slow Stick, which was the entry point for many new pilots. We wanted to take that iconic plane from the past and bring it back to life. The FT Slow Stick S250 was designed to introduce you to the DIY building and 3D printing space. It offers a great flight experience wrapped up in a sub-250-gram aircraft that can be flown without regulations. This design is perfect for new pilots and those looking for a relaxing flight in their backyard or even a large gym.
MORE »
FLITE TEST COMMUNITY ASSOCIATION
EVENTS
Wings over Edgewater, May 27th-29th
Sponsor/Partner Highlight
Hey guys! Flite Fest is just around the corner and what better time to reserve an awesome RV Camping spot. We have partnered with Road Adventures by Mark Wahlberg to get you all a great deal of your rental with code: FF250 for $250 off your RV rental! Check out their selection and see which one is gonna be right for you! See yall at Flite Fest in June!
Sponsorship/Partnership Opportunities
Hello FTCA community! Stefan here and I wanted to let you know that we are so grateful for all of the ways our community helps support all the facets of the FTCA and its partners. I wanted to let you all know that we are searching out individuals and entities every day to come alongside the FTCA to help make our goals and aspirations for this great hobby and the community a reality! I would like to encourage all of you, whether you are an individual or a business owner, to consider if donating to and partnering with the FTCA financially is right for you! Also, maybe you have someone or a company in mind that you think would be a great fit that you have a connection to that we could reach out to directly! If either of these cases peak your interest or align with you, I would love for you to contact me directly through email at stefan@flitetest.com . We want to inspire change, connect people and change lives through the efforts of the FTCA and it all starts with you, our awesome community! We look forward to hearing from you all and making great strides to bringing hope to the hobby for all!